3-го, в пятницу вечером -нет, не во Фриско - в доме Нирнзее, куда я заглянул - французы (mezzo) показывали концерт Хэнкока с Шортером: рояль у Х. был FAZIOLI. В тот же день отмечалось FAZIOLI 25th ANNIVERSARY CELEBRATION - ну и поскольку в предыдущем постинге говорилось о Васильеве (а его Школа, кажется, единственное в городе - в стране? - публичное место с роялем FAZIOLI) - я с радостью вновь принимаю функцию составителя.



1) в пятницу 2) fazioli - hancock / click=zoom

Роль роялей набросана мной в этих заметках по разным поводам: тут и номер дома (88), тут и первое впечатление: это было изделие фабриканта Бехштейна, которого хоть и не кастрировали, но древесины лишили. Все остальные - уже личные - тоже были немецкими. Последний же связан не только с родиной фашизма, но и с Васильевым-Мартыновым, но и с Москвой.

Последний - хронологически и по сути, т.к. сама концепция FAZIOLI - это концепция последнего рояля. Стали их делать в год моего окончания школы, а прототип F183 был закончен к моему поступлению к Берлину.




я уже указывал на особую связь ф и б: здесь она проявлена непосредственно. Все мои "взрослые" педагоги-пианисты были продолжением этой первой встречи с принадлежавшим моему первому "детскому" педагогу Артоболевской Бехштейну - Берлин, Брумберг, Бошнякович.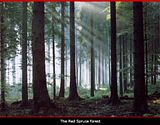 click=zoom

Пианист и инженер Paolo Fazioli основал свою компанию немного позже, чем сделал первый рояль: в 1981 г., в городке Sacile, неподалёку от Венеции (покровители к-й, кстати, Фёдор и Марк). Дерево для изготовления инструментов брали там же, в итальянских Альпах, где растёт прославленная Антоном Страдивариусом красная ель.

Весь этот год (2006) - конечно, по пятницам (в 12:15) - чикагская WFMT 98.7 передаёт "The Fazioli Salon Series" live.
из сети:
In 1978 a team of technicians, comprised of acoustic physicists, wood technologists, piano makers and pianists was formed around the pianist and engineer promoter of the enterprise, Paolo Fazioli.

The first F183 (length 183 cm) prototype was built in June 1980. During the same year prototypes of other models followed F156 (length 156 cm), F228 (length 228 cm), F278 (length 278 cm).

The purpose was to critically analyze the current position concerning the global manufacturing of pianos and to define the process for the construction of a conceptually new piano.

The main points of the new company's philosophy are:
• To produce grand and concert grand pianos exclusively, aiming to high quality and small numbers
• Not imitating any other existing pianos and creating an original sound
• To individually hand-craft each piano using time honored traditional methods combined with the latest technological advances
• To strive constantly to improve the piano by using cutting edge technology.
• The soundboard is made of "abete rosso" (red spruce) which comes from the famous Val di Fiemme forest in Italy. This is the same forest from which the violin makers of the Cremona School, which included Stradivari, found the spruce for their violins.
The main characteristics of this type of wood are:
• High strength
• Light weight
• Superior regularity of the grain
• The Red Spruce shafts are cut on the quarter with a variable width (8-12cm) and thickness of approximately 10mm. These prepared lengths are then glued together to form the outline of what will become the soundboard.
• Each soundboard is left to season in a temperature-controlled room for a minimum of two years.
• The touch weights are fixed from 48 grams at the treble to 52 grams at the bass.
• Fazioli Pianos are the official Piano of the Thelonious Monk Institute of Jazz

During the same year the magazine The Economist in an article about pianos wrote that for many pianists the Fazioli piano is the best in the world.
In September in New York in occasion of the celebration for the victims of September 11st 2001, 21 Fazioli pianos were used for the first performance of Sinfonia per 21 pianoforti from the composer and pianist Daniele Lombardi. The production reached 98 units.

• In 2004 the new office area and the Fazioli Concert Hall were completed. The 2004 registered important deliveries and the production overcame the 100 units. Among the most important events Herbie Hancock started to use only Fazioli pianos both for concerts and recordings.
• In 1997 Umbria Jazz in Perugia, the most important Jazz Festival in Europe decided to use a Fazioli piano.